Since the upload of blasphemous film on YouTube, it has remained ban in Pakistan. This, for a short period of time, was acceptable. But as internet revolves around YouTube, it is impossible to keep it banned for a long time. Therefore, even though it is not officially allowed, Pakistanis still access it using proxy sites, and other 'VPN' software.
I do not mean to comment whether the ban is right or wrong! Rather I just want to show a way of accessing YouTube, merely for people who want to, but are still unable to do so. I repeat that showing a way does not in any way mean that I am against or in favor of the decision taken by the government, or the authorities.
So let's get to the point! Obviously, YouTube is ban in Pakistan, and will not open if you went to the original web address! But there are software that can give you access to it! Or even websites…! So following are the solutions!
1. Spotflux:
My first and the most recommended choice is Spotflux. It is a solution that secures your network, and gives you access to YouTube. The best thing about spotflux is that access to YouTube is ad-free and fast. All you do is download and install spotflux, run and open YouTube the traditional way! There may be some 5-second ads just before the video, but that is rare! Download spotflux by clicking the button below:
2. Hotspot Shield: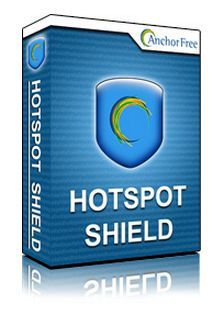 After Spotflux, I'd recommend Hotspot Shield by Anchorfree! It is also a VPN solution. The good thing about it is that it will give you the guarantee to open any site, any time. The bad thing however is that since it is ad-supported, the free version has a lot many ads. Even on YouTube, most of your bandwidth goes to ads…! That's why it is my second choice. But in Pakistan, it Is usually people's first choice (don't know why?) You can download Hotspot shield by clicking the button below!
3. Youtube Unblocker:
If I'm on another computer, or am not willing to download and install a VPN or proxy software to unblock YouTube just for a video, I'd go for an online solution! Yes, in YoutubeUnblocker, you don't need to download or install anything. Just go to the address, and you're good to go!
Below is the method of accessing YouTube using YoutubeUnblocker:
2.
Navigate to the end of the page, where you'll find a textbox!
3.
Just above that there would be three labels, namely MySpace, FaceBook, YouTube, Bebo, eBuddy
You will then be redirected to the page! Bookmark that page for quick access in the future. If you're unsure about the steps, just click the encircled text as shown in the image below:
(Click to enlarge)
So there were my three methods of accessing YouTube! Yes, there are many other methods of doing so, such as using a proxy software, but those methods have been dealt with by PTA. Therefore I recommend using any of the methods provided…!
Comments will be appreciated! Till the next post, Allah Hafiz!